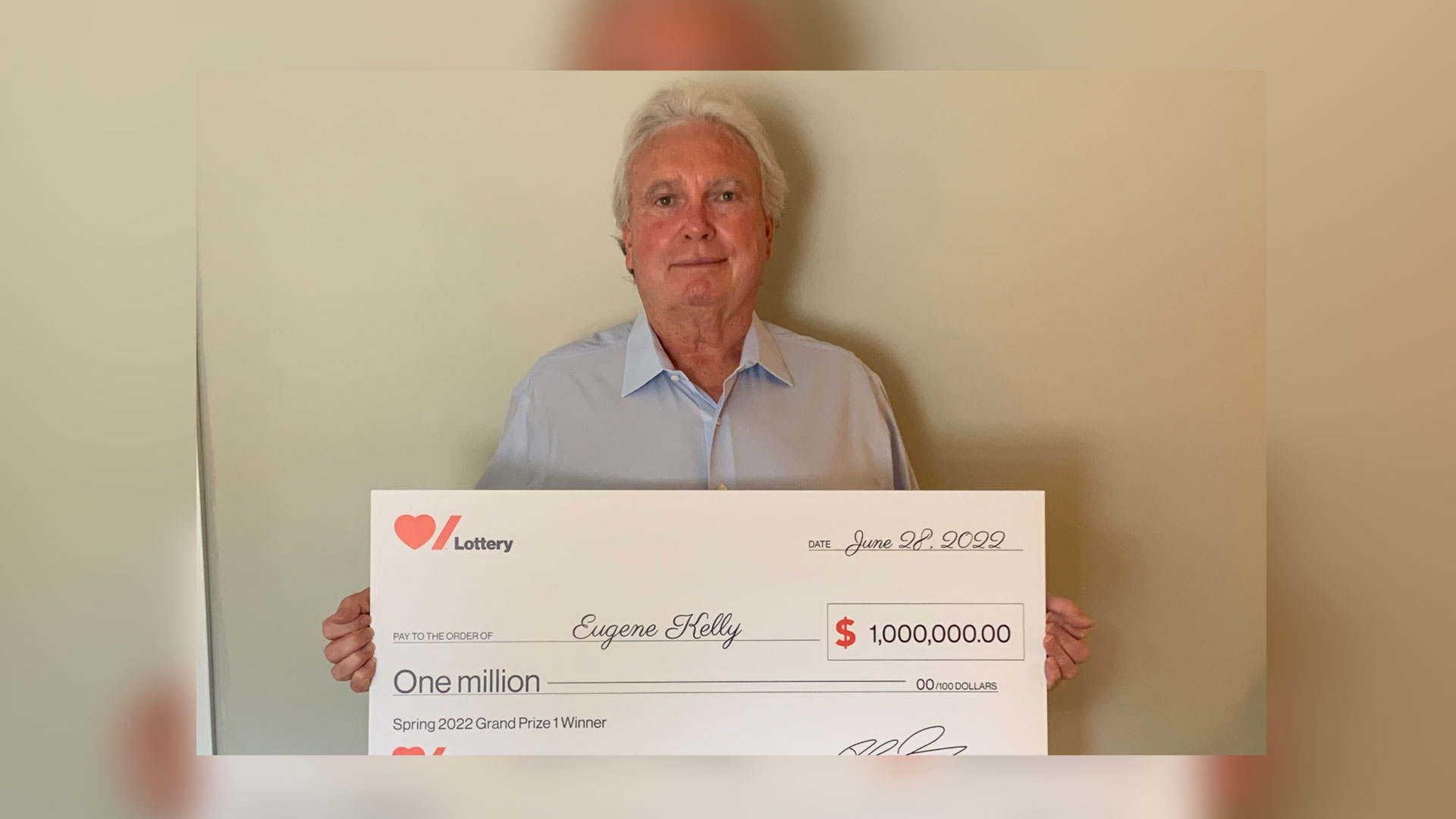 Supporting a cause that's close to his heart.
Spring 2022 – Grand Prize #1 Winner - $1,000,000
Eugene Kelly, Collingwood
Eugene Kelly's connection with Heart & Stroke became even more clear 3 ½ years ago: "I had a mini stroke. I had a headache and blurred vision, so I lay on the floor and asked my wife to call 9-1-1. But then I felt better so I cancelled the call. My wife wanted me to get checked out the next day, and when I got the results I thought: "Why didn't you go to the hospital?"

Today, Eugene believes it was probably the best thing that could happen because his road to recovery led to healthy lifestyle changes, including exercise and eating better. He adds: "The Heart & Stroke website is fantastic for recipes – it's been really helpful."

Working on a Sudoku puzzle when his winning call came in, he picked up and "I had a conversation that I never expected to have. When the caller told me my winning ticket number and that I'd been buying tickets since 2006, I was still in disbelief. Checking online made it real. We went for a couple of walks to calm down.

Along with helping his four children, purchasing an electric vehicle and taking a COVID-delayed first cruise to Italy, Eugene and his wife plan to support charitable organizations – mental health, hospitals, and Heart & Stroke: "We always dreamt we could donate a larger amount, and now we can."
Of anyone considering a ticket purchase, he says: "If you're just looking to buy a ticket with a grand prize in mind, then you'll be perpetually disappointed. If you want to support an organization that does tremendous work, the Heart & Stroke Lottery is for you."
I'd been buying tickets since 2006, I was still in disbelief.