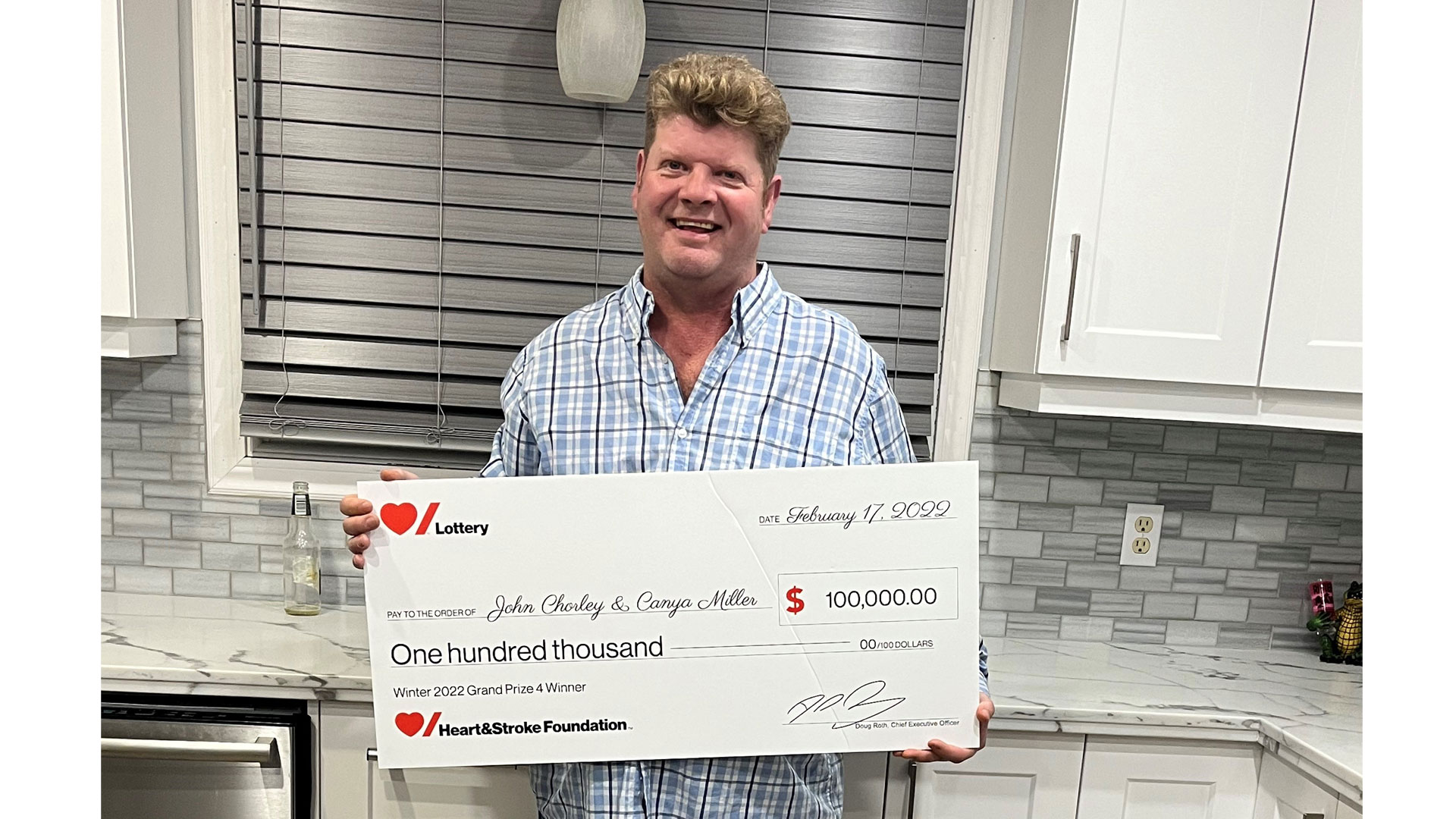 "After 20 years, a win in honour of Dad. " 
Winter 2022 – Grand Prize 4 Winner - $100,000
John Chorley, Grimsby 
Ironworker John Chorley was relaxing at home when a call came in from a number he didn't recognize – so he didn't pick it up. When he did call back, the lady on the phone told him he was the Grand Prize 4 winner.

When his wife came home and he let her know they'd won Grand Prize 4 – a choice between a 2021 Audi Q7 Technik, 2021 BMW X5 xDrive45e SUV or $100,00 cash: "She didn't believe it either." He convinced her by letting her know that the representative knew he'd been buying tickets since 2001, and they decided to take the cash.

John's incentive for buying tickets and donating became even more important when his dad suffered a stroke in 2012: "He's disabled, but he's doing well, thanks to support from doctors and therapists." He adds: "It's always great to win, and I never expected it – it just felt good knowing that the proceeds would go to the kind of research that could benefit people like my dad." Along with paying off a line of credit, John and his wife are planning for a holiday in the near future.
I wasn't just getting a ticket to win. I was buying to support the cause.