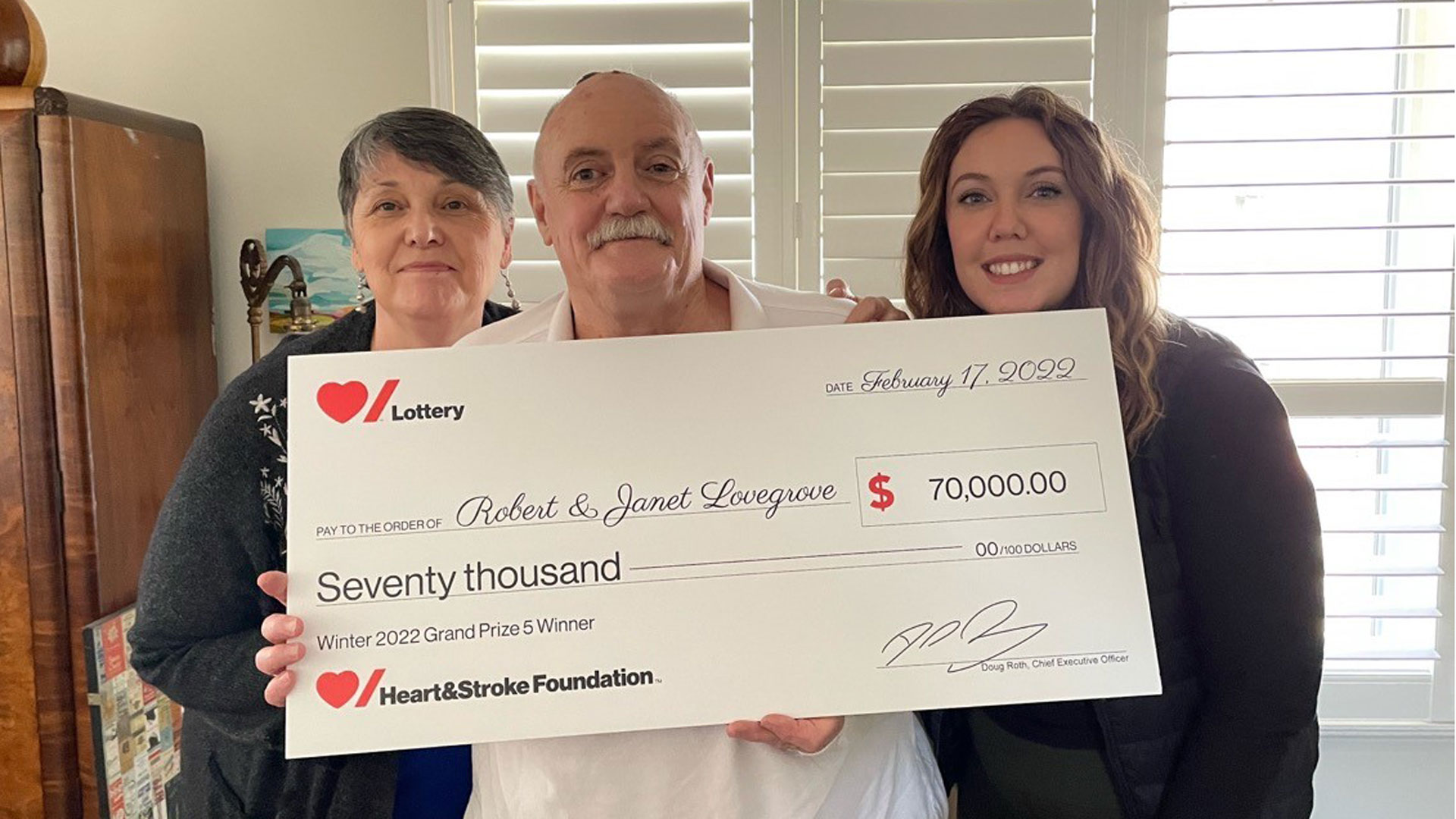 A "winning" 21-year family Christmas tradition.
Winter 2022 – Grand Prize 5 Winner - $70,000 
Robert Lovegrove, Paris
Retired environmental consultant, lottery supporter and donor Robert Lovegrove was at his computer when he picked up the phone to find out that he'd won grand prize #5 – a trendsetting 2021 Mustang Mach-e. Overhearing the call, wife Janet popped her head into his study and Robert signaled that they were winners.

After the news sunk in, they were thrilled: "My father and mother had heart issues and we were buying to support the cause, not just to win." Robert chose the $70,000 cash option, because there's a twist to the story: since 2001, in honour of his mother's "after dinner gift" Christmas tradition, Robert purchases five tickets – one for he and Janet, and one for each of their three daughters. When he checked the winning ticket number, it turned out his youngest daughter was the lucky recipient of the prize.

Over to 30-year-old Beth: "I was enjoying a morning coffee with my partner when my parents called. I couldn't believe it! It's still pretty surreal – coffee quickly changed to a celebratory mimosa!" Her plans include "a weekend getaway with my parents and siblings, and the rest towards savings and a new house."
The odds are good – it's worth a shot! We're proof.