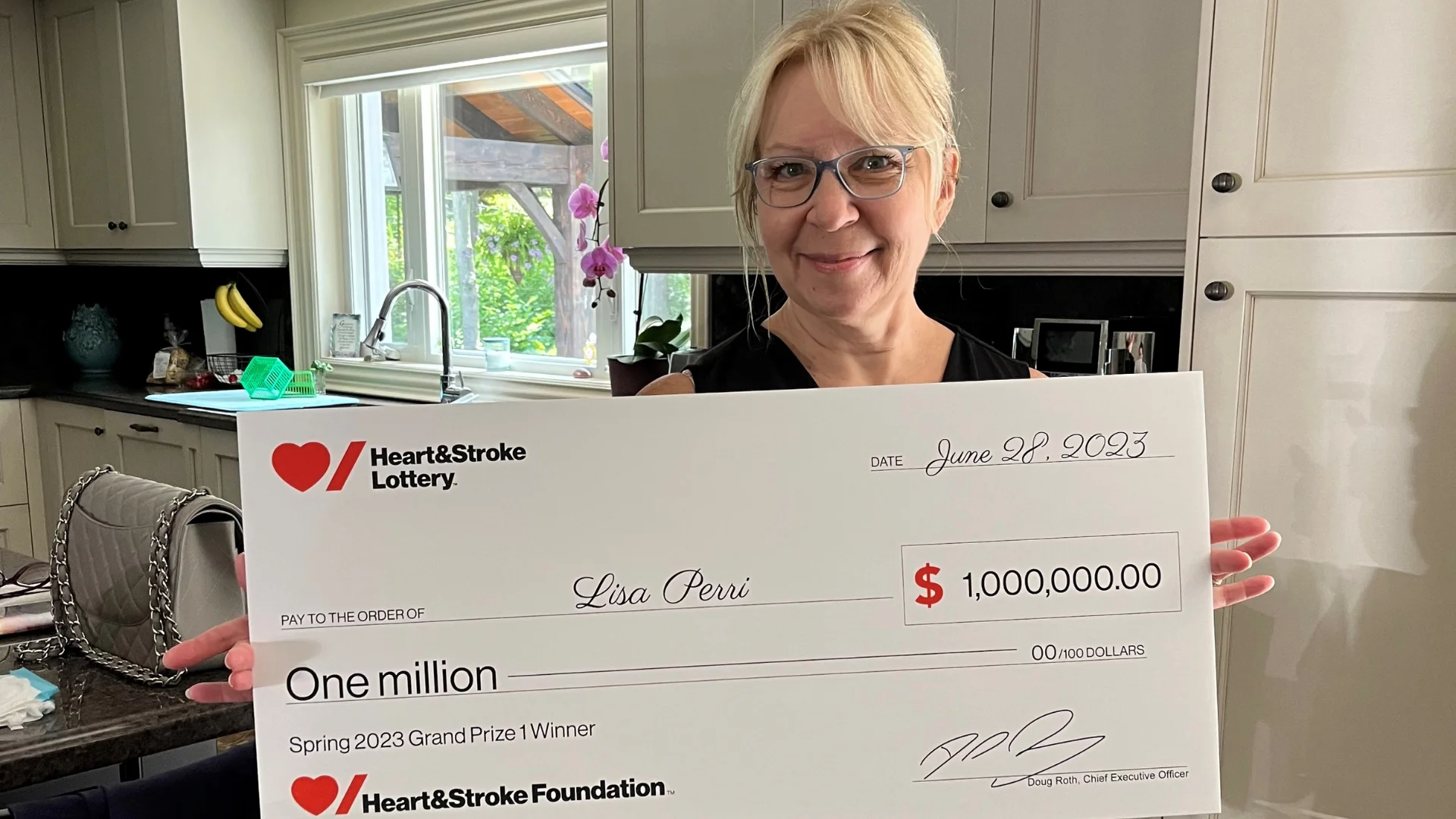 A personal cause that led to a big win.
Spring 2023 – Grand Prize #1 Winner - $1,000,000
Lisa Perri, Maple
It's not just about winning. It's about where your money is going.
Buying lottery tickets to help others is personal for Lisa: "I buy Heart & Stroke tickets because my father passed from a massive heart attack, and my husband's parents both had major strokes."
She adds: "As a nurse, I see so much. I believe in these charities because a lot of the funds go directly to research and saving lives. Anything that contributes to educating and giving people better care, and a better chance of recovery makes a big difference to healthcare workers. Everybody wins."
Lisa's winning call came in as she was heading out the door: "When I told the caller I was on my way to a night shift, she said 'I don't think you're going to work.' I told her I couldn't call in at such late notice! When she told me why, I put her on speakerphone with my husband and daughter. I couldn't talk!" Hanging up the phone, Lisa's husband said: "You're in no condition to drive to work."
Lisa is helping her four children with funds for their homes, and a trip to Italy – her husband's birthplace – is being planned. She's already tucked her ticket away for the next lottery.