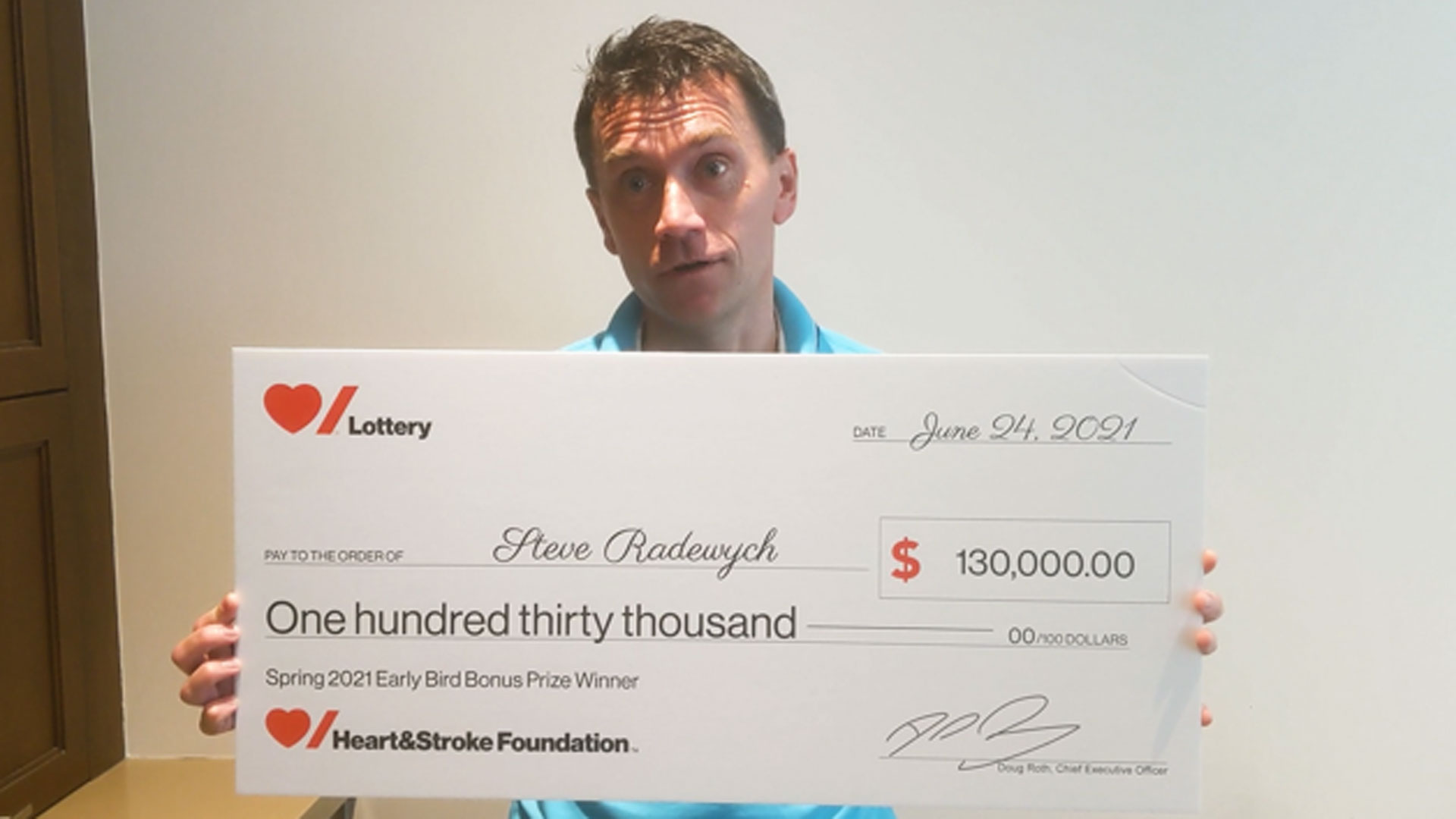 Spring 2021 – Early Bird Bonus Prize - $130,000 Winner!
Steve Radewych, Toronto
Upon hearing that he'd won the Heart & Stroke Spring 2021 Early Bird Bonus Prize – a choice of 2021 Ford F-150 4 x 4 Supercab + 2021 Airstream 16RB Bambi or $130,000 cash, Steve Radewych was in shock. He recalls: "I had a hard time believing the call I had just received. I never win anything!" He then told the Heart & Stroke representative:

"I hope you don't mind, I'm going to celebrate tonight!"

Steve chose the Early Bird Bonus Prize cash option to fulfill his family's dream of finally getting away and exploring new places: "I do fully expect to use the cash to do something we've been unable to do over the last couple of years given the pandemic – enjoy travel with the family."

As someone who has been purchasing Lottery tickets since 2006, supporting the foundation's mission to beat heart disease and stroke is a personal priority: "My mother passed away in 2005 and in the final year of her life, she endured two strokes."

For this reason, he plans to continue his support: "Even if you don't win, the money you put into this lottery is being used in a very meaningful way, knowing that somebody's the winner, somebody gets the benefit of those dollars. Winning or not, every ticket helps."
It was a moment I will not forget.