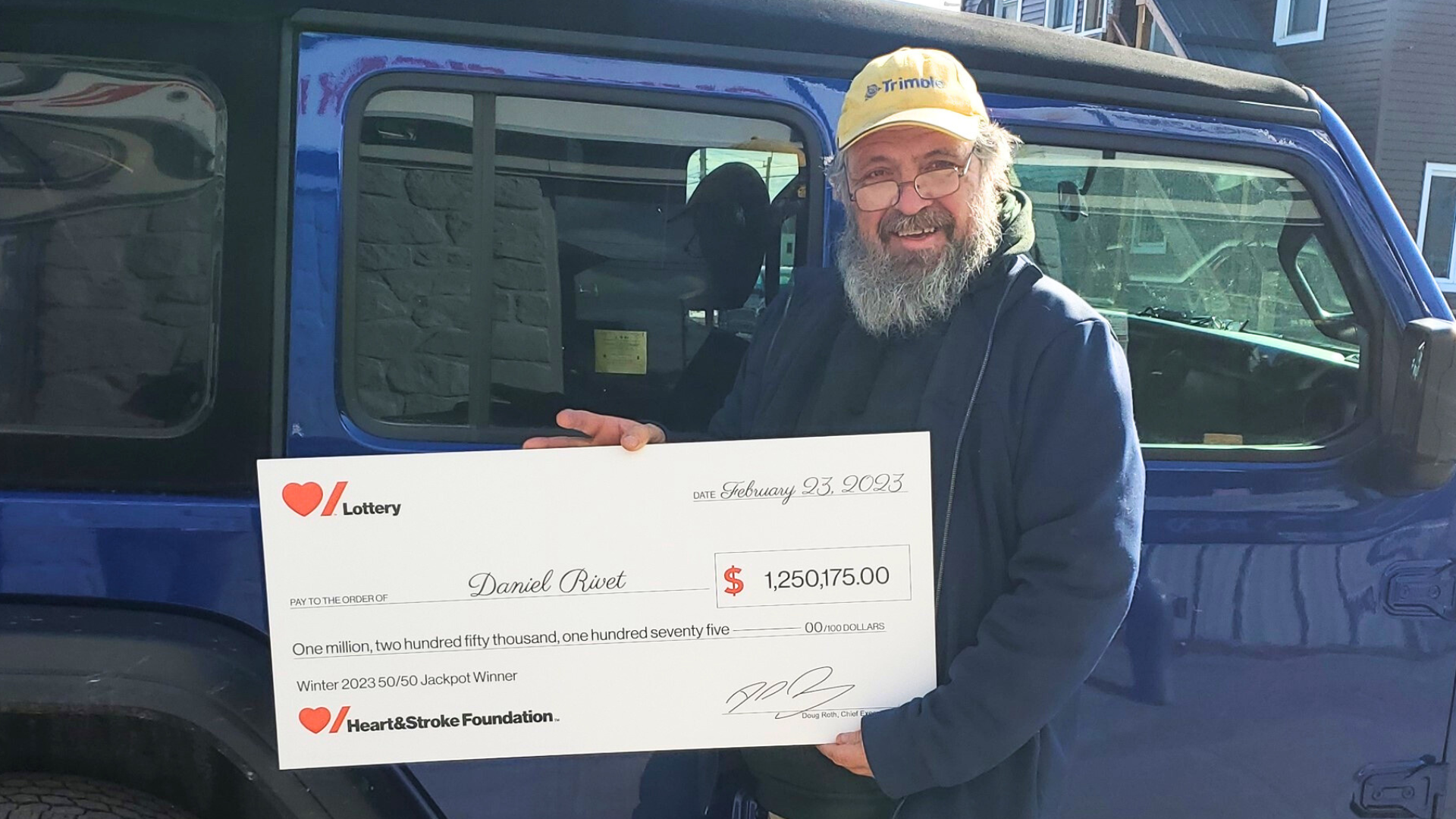 Sometimes, the first time really is the charm!
Winter 2023 – 50/50 Draw Winner - $1,250,175.00
Daniel Rivet - West Nipissing
I'd only bought the ticket one week before.
Having lost family members due to heart-related conditions, Daniel Rivet decided it was time to start supporting the Heart & Stroke Lottery: "This is my first ticket, and it sure won't be my last!"
Seeing the "HSFC Canada" displayed on his phone, Daniel Rivet picked up right away and was asked: "Are you sitting down?" Daniel responded, "I don't know, should I by lying down?" Upon being told he'd won the 50/50 Draw, he says: "When I heard the amount, I almost fell off my chair!"
Along with planning to help a friend invest in a business venture, paying off his Jeep and surprising his brother with funding for home projects, he's looking forward to retiring early to a lakefront home nearby with a new sports car or truck.
One thing he loves about the Heart & Stroke Lottery is the value of ticket packages: "Buying more than one ticket is cost effective compared to other similar lotteries, and the odds of winning are great – one in two. Take a chance…you don't win if you don't buy!"