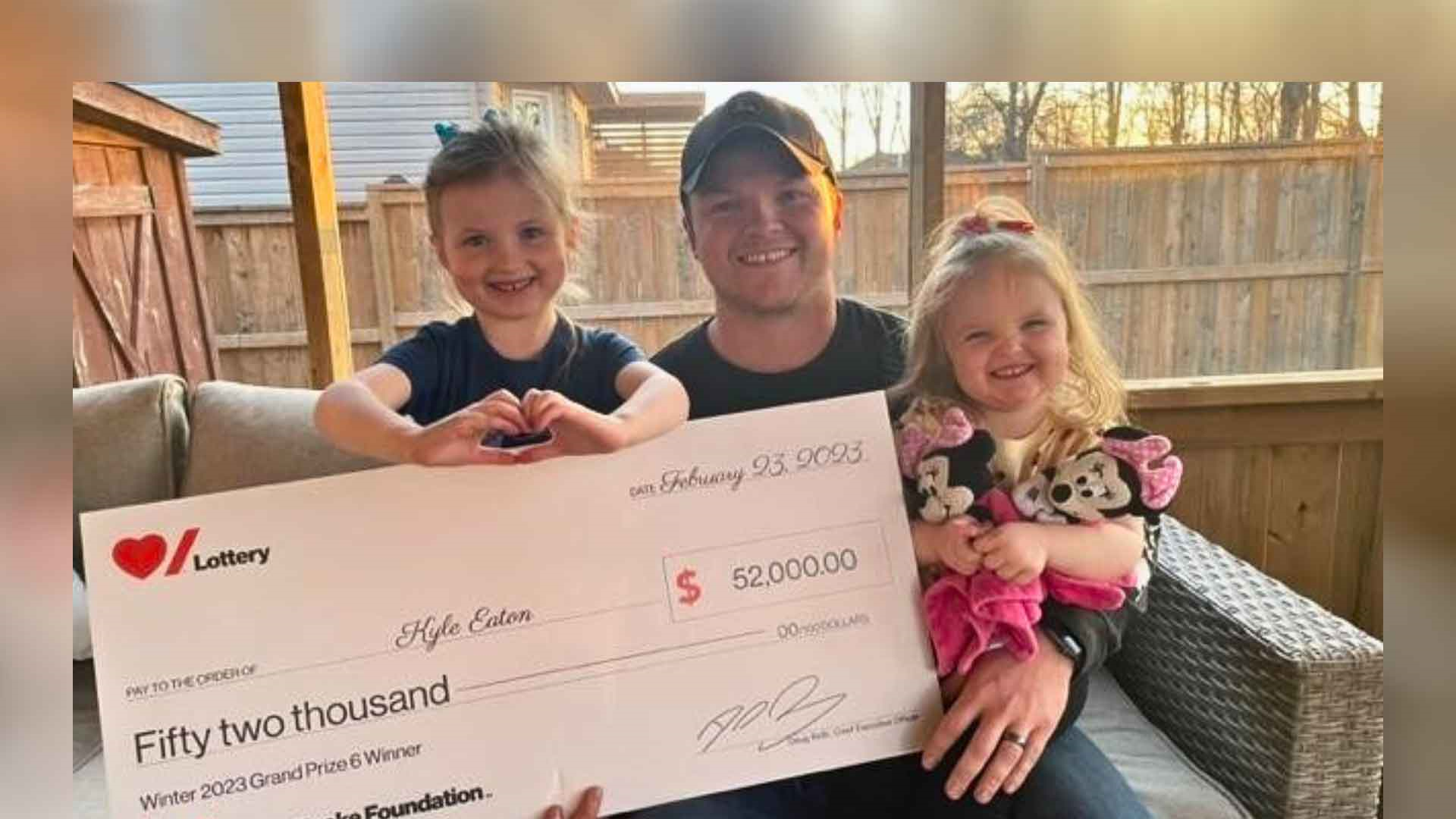 "I never expect to win. I buy tickets to help out."
Winter 2023 – Grand Prize #6 Winner - $52,000
Kyle Eaton - Brockville
I never expect to win. I buy tickets to help out.
Kyle Eaton's connection to Heart & Stroke goes back to childhood: "I remember participating in the Jump Rope for Heart fundraising event in public school – it was a ton of fun! When I received a fundraising package in 2015, I thought of family members who had passed – a grandmother from stroke, and a grandfather after last Christmas."
He adds: "My employee Melissa was born with a hereditary heart condition and she'd been waiting for a heart transplant for years. She finally got the call a few years ago, and after taking time to recover, she's back at work and very grateful."
While past tickets have led to gift card and electronic wins, Kyle's heart raced upon hearing he'd won a Grand Prize: "I'd never won anything like this…it was amazing." With two young daughters, he's thinking of home renovations and a family trip to Disney World, something he's wanted to do since his Jump Rope for Heart days!
Committed to buying tickets as long as he's able to donate Kyle says: "It's a win-win. Even if you don't walk away with a prize, you're helping to save lives. When I got that call, it made my year."