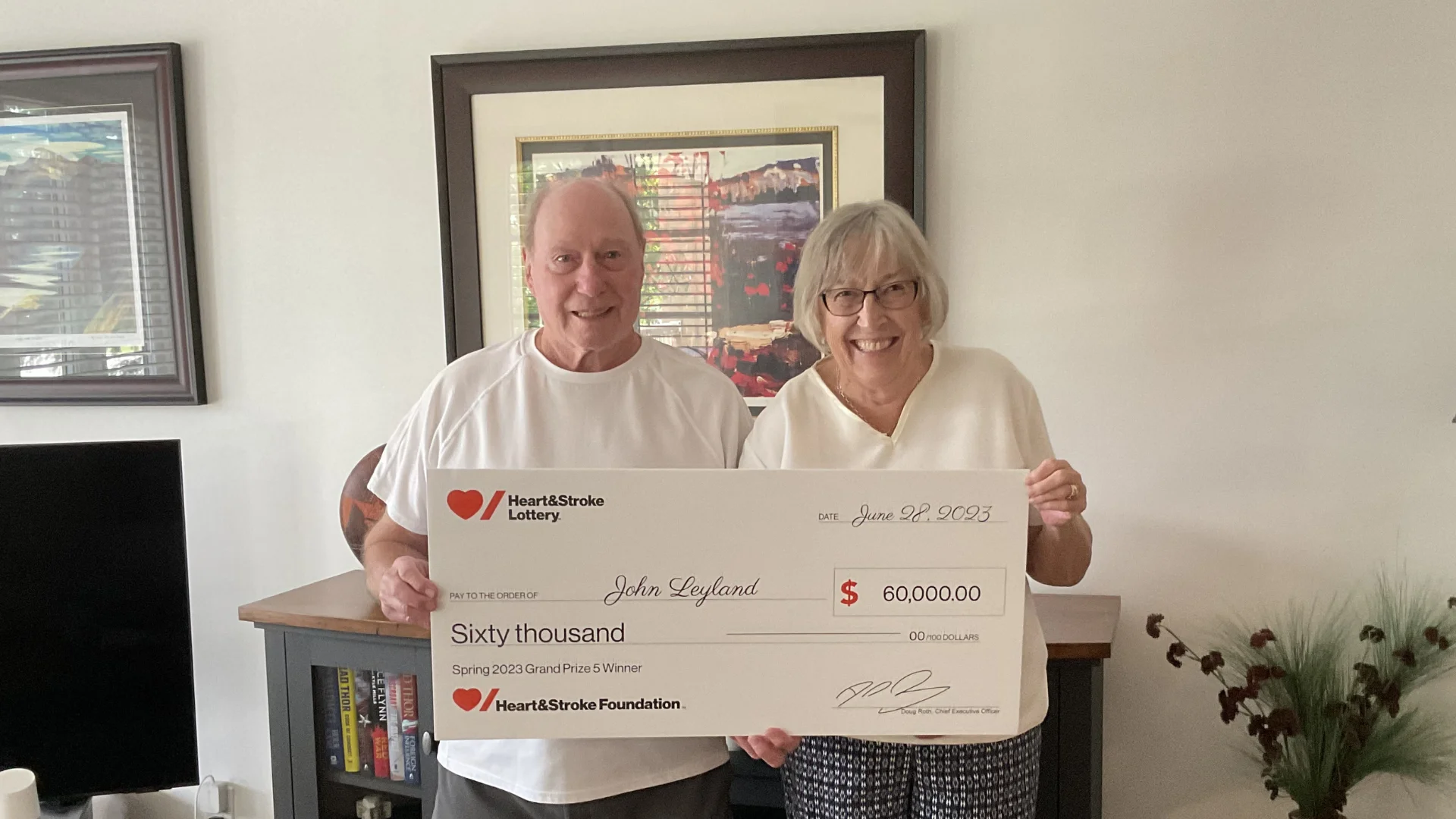 Supporting the cause that's close to their hearts.
Spring 2023 – Grand Prize #5 Winner - $60,000
John and Lyn Leyland, Collingwood
I'm fortunate to be here today.
When John and Lyn began buying tickets 22 years ago, they did so to "help a much-needed cause" that's affected their lives. John's brother and father passed away from a heart attack and Lyn experienced one as well. At home when the phone rang, John recalls: "I thought the caller said $16,000. When she repeated the amount, I was shocked." He adds: "You buy tickets figuring you'll win something small, not $60,000. When I put the phone down, we were elated!"
To celebrate, they spent a nostalgic few days in Toronto where they used to live, staying at the Fairmont Royal York hotel. Upon arrival home, riding the condo elevator, John put his hand to his heart: "I had severe pain in my chest, shoulder and neck." Hospital tests revealed a heart attack.
John says: "All is not lost. I'm in recovery and feeling better, so we're planning a trip to Vancouver and Victoria." He'll keep on buying tickets: "Why not take a chance? Winning is wonderful, but it really feels good to help others."